Learn why your doctor won't tell you about herbs and alternative medicine?
Herbs have been used around the world since biblical times. Herbs are mentioned in the bible. There have historical usage all over the world by people and cultures such as in China, India, Russia, and in most ancient cultures.  People in many of these countries still use herbal medicine. They are the base in Ayurvedic medicine and Chinese Medicine in ancient history and today in modern medicine there. Learn why your doctor won't tell you about herbs and alternative medicine?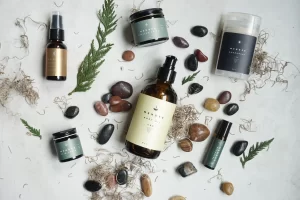 "Although written records about medicinal plants dated back at least 5,000 years to the Sumerians, who described well-established medicinal uses for such plants as laurel, caraway, and thyme [4], archeological studies have shown that the practice of herbal medicine dates as far back as 60,000 years ago in Iraq and 8,000 years ago in China [5,"
https://www.hindawi.com/journals/ecam/2014/525340/
"Anthropologists believe that people began making healing ointments out of fragrant plants combined with olive oil and sesame oil as early as 7000 B.C. By the 28th century B.C., Egyptians were writing about herbs. The Sumerians followed with a written herbal record around 2500 B.C. By 700 B.C., bustling Greek merchants were tracking their heavy trade in marjoram, thyme, and sage in the markets of Athens. About 300 years later, Hippocrates used many plants to treat diseases, which led him to become known as the father of medicine. He catalogued about 400 herbs in common use in his day."
https://www.universalclass.com/articles/health/herbs/alternative-medicine/a-look-at-the-history-of-herbs.htm
Many thousands of people go to these countries to get herbal medicine and treatments unavailable in the US.
Unfortunately, thousands do not have the resources to get these treatments elsewhere or afford them out of pocket.  These include cancer treatments that are successful. 
Why Your Doctor Won't Tell You About Herbs and alternative therapies?
Questions you should ask yourself concerning the level of care your doctor is giving you  are below?
Why didn't your oncologist or your doctor tell you about cancer healthcare options?
Why did he tell you that herbal treatments don't work and that you should not try them…you are wasting your money? 
Why is our US healthcare here based on drugs, surgery, chemo and radiation? 
Why do most doctors ignore factors such as diet, exercise, nutrition, natural mental health, and getting to the base cause of diseases?
When was the last time your doctor asked you about your eating habits, whether you exercise, what kinds of foods do you eat, do you feel stressed, do you have anxiety, do you want to harm yourself, how much water do you drink per day or other lifestyle questions that pertain to your present health problems?
Does your doctor really hear you when you talk to him? Does he look like he even cares?  Is he in a rush to get you out of that room?
#1  Doctors are not trained in nutrition, herbs, herbal medicine, alternative therapies or nutrition in Medical School!  They receive less than 25 hours of training on nutrition during their 4 years of medical training and none on herbal or alternative medicine. They are taught drugs, surgery, radiation, chemotherapy not prevention of disease or diagnosis of health problems until they reach a disease state which shows up on lab tests, x-rays, or other machinery. They are the last professional to seek information from concerning these topics. You are better off with Google education which is lacking and biased as well. 
'Doctors Only Spend One Hour Learning About Nutrition in Four Years of Medical School—It's Not Enough'
Doctors are NOT taught anything about herbal medicine or alternative medicine unless they go on to specialize as  a naturopath, DO, Chinese medicine doctor, or holistic doctor.  Those courses are taken after their first 4 to 6 years of standard medicine education. 
"Today, most medical schools in the United States teach less than 25 hours of nutrition over four years. The fact that less than 20 percent of medical schools have a single required course in nutrition, it's a scandal. It's outrageous. It's obscene," Eisenberg told NewsHour."  https://www.hsph.harvard.edu/news/hsph-in-the-news/doctors-nutrition-education/
Doctors Risk loosing their  medical license
Traditional doctors who suggest herbs and alternative medicine to their patients risk being investigated by the AMA and or having their licenses taken away.  This is the stark reality of medical care in this country.  They are cajoled and pushed into only prescribing drugs, chemo, radiation and other approved modes of therapy regardless of their personal beliefs.
Doctors Don't have time to do anything but treat symptoms.  
Doctors are instructed by the management companies to spend 15 min per patients to fund their expenses including personnel costs.  It takes you an hour to fill out the paperwork, it would take the doctor two hours or more to talk with you about your diet, your exercise, and lifestyle  issues that are contributing to your heart disease, high blood pressure, and diabetes. That does not include if you are obese. It is so much easier to just prescribe a pill to make it all look normal. The other issue is that the majority of people do not want to change their lifestyle. They want a quick fix to their problem. This is modern America that wants results yesterday.  To have true health you have to change lifestyle habits and patterns which takes time and work.  Lifestyle changes takes courage and dedication to a positive end result.  
Doctors get bonuses and perks for the number of prescriptions they fill of certain drugs by the drug companies. The drug company agents visit doctors weekly to push these drugs praising their good points and downplaying or ignoring their dangerous side effects. The drug company makes money, the drug company rep makes money, and the doctor gets a bonus as well. Everyone wins but the patient who has no idea of the terrible and sometimes life threatening side effects of these drugs. 
"We are part of a research team at Memorial Sloan Kettering Cancer Center that recently confirmed what drug companies have long known: Industry cash influences how doctors treat their patients. We analyzed all available studies that have asked the question: Do doctors prescribe more of a drug if they receive money from that drug's manufacturer?
The results were unanimous: All 36 studies showed that receiving industry money increases prescribing. This was consistent across all medical specialties and types of drugs. Industry money affects how doctors prescribe cholesterol medications. It affects drugs for Alzheimer's disease, for multiple sclerosis, and for blood thinners. It even affects which drugs are used to treat cancer. Perhaps most worrisome, it increases how many opioids doctors prescribe."
https://www.propublica.org/article/doctors-prescribe-more-of-a-drug-if-they-receive-money-from-a-pharma-company-tied-to-it
https://www.statnews.com/2020/12/04/drug-companies-payments-gifts-affect-physician-prescribing/
https://www.npr.org/sections/health-shots/2016/03/17/470679452/drug-company-payments-mirror-doctors-brand-name-prescribing
https://www.businessinsider.com/what-drugs-are-doctors-paid-the-most-to-promote-2015-1
If you think your doctor has just your good in his mind, think again. Healthcare is a business with expenses and it has to make a profit. That profit is made off of you.  Your being sick makes him and the system more money. Your sack of prescriptions make him money. Your hospital stay make him money.  Your health would NOT make him money. Think about this for awhile.  Who is gaining from all of this? It is certainly not you.