That focus for my own life now and in the future, for my work is on Living Vibrantly, with a healthy brain and memory. It is my hope through my blogs and later on online classes to help others. There will be many blogs on keeping your brain and memory healthy and sharp. The different aspects of longevity with quality will be discussed as well.
Passion for life is important for longevity. If you don't feel the passion in life for a heart goal, the life in your cells begins to dim and burn out.
You can not have a healthy long life without doing everything possible to preserve and stimulate your brain and memory. What good is a long life if you live your last years not knowing where you are or recognizing your family members? That is not quality of life.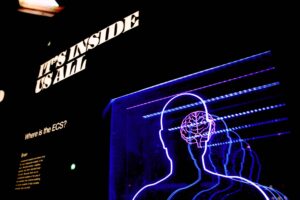 Brain and memory health problems are increasing at an alarming rate with younger and younger adults experiencing problems today!
"By mid-century, the number of Americans age 65 and older with Alzheimer's dementia may grow to 13.8 million. This represents a steep increase from the estimated 5.8 million Americans age 65 and older who have Alzheimer's dementia today.
Official death certificates recorded 122,019 deaths from AD in 2018, the latest year for which data are available, making Alzheimer's the sixth leading cause of death in the United States and the fifth leading cause of death among Americans age 65 and older." https://alz-journals.onlinelibrary.wiley.com/doi/full/10.1002/alz.12068
You can improve memory and brain health function with work and time!
I too am now a senior.  I see brain and memory issues skyrocketing in this country and the world!
In these senior years, I know the value of healthy living habits, and overcoming falls and Chronic Lyme Disease with the memory issues each presents.
Concussions are one of the risk factors in brain and memory health!
In 1985, I was in a car wreck. I suffered both broken ribs and a severe concussion. For a year, I experienced short-term memory loss and confusion when driving places. I would have a lapse in memory on getting around the local area.
In TN, 2015 I suffered both a severe concussion falling on our icy steep hill and the debilitating effects of Chronic Lyme Disease. At one point the first year after falling I had trouble with my kid's birth years and mine. Even less severe concussions can and do cause memory loss, difficulty with brain function, concentration problems, sensitivity to sound, sensitivity to conversation and a raft of unsettling symptoms that only those around you observe. 
Three years later my memory along with my health took a devastating blow after Chronic Lyme Disease that went undiagnosed for over a year.
I was leaving the stove burners on and having trouble writing, reading, and remembering the daily to-dos.  At the time before diagnosis, I thought I had Parkinson's or some dread disease because I was losing my balance as well. We had just opened up a backyard nursery that year. I could not remember the plant names or details on growing them. Customers visiting the house gave me questioning raised eyebrows when I appeared to be acting oddly.  Our next-door neighbor told me up front, you need to see a doctor. You have Lyme disease symptoms. I had been blaming stress on the recent death of my father-in-law who I had been taking care of for 3 years prior to that point.
Lyme Disease is one of the factors leading to brain and memory health problems. 
I was blessed to get a diagnosis of Lyme Disease rather than some worse fates. I was, however,  in the worst shape physically and mentally at that diagnosis that I had ever been. We had a backyard nursery selling plants and my father-in-law had just passed away. Then the effects of Lyme Disease took over my life and health. After the initial diagnosis and a round of antibiotics, I was left with awful eye pain, memory dysfunction, and other severe symptoms that were horrible.
This is now 4 years later, and I am writing and performing well mentally again. I feel passion once again for my work. There is meaning in my life again, that is larger than me.  Life is about getting up after you have been knocked down. It's about reviving what's inside your heart and soul after trauma, severe illness, or life situations that bring you to your knees. It is about resilience!
Although my memory is not perfect by far, I overcame the majority of symptoms over time. It is now time to do what I can do to help others heal and rebuild their lives one day at a time.
I will be writing on many topics that concern brain and memory health including lifestyle habits that are extremely important to overcoming and healing from brain and memory issues.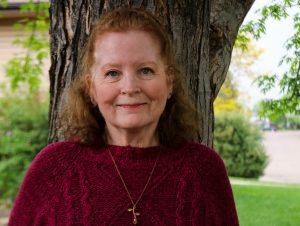 I AM a survivor.  I am more than a survivor. My life is normal now and my ability to write and research has recovered. My passion has returned and it fills my heart with joy! I am blessed! 
There are thousands of people suffering from memory and brain issues from Chronic Lyme, falls, Covid Long Haul, Alzheimer's, Dementia, and brain-memory-damaging lifestyles. It used to be a problem with older people in the majority of cases or accidents. Now younger and younger adults are finding problems that interfere with job performance and daily life. There are many more cases of early dementia than in previous years.
It is my intent to help those of you suffering from memory and brain dysfunction to overcome these effects and become healthier. I have been through a lot and have come out on the other side! It is possible for your memory and brain function to improve!
Cathryn Freer, the Herbladyisin
Read 7 Factors to Live Longer here
Read my published articles on these sites below:
View my more extensive biography at