Your memory is failing and you don't know why. Lyme Brain is one of the most common and frightening symptoms of Lyme Disease that impacts people's lives and jobs. It is now admitted to be one of the causes of dementia as well.  Lyme in the end gets into every part of the body from the gut to the brain and everywhere in between. It infiltrates cells both inside and outside, tissues, organs, and systems including the nervous system.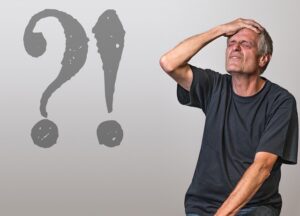 What are the symptoms of Lyme Brain?
According to Dr. Mcfadzean Ducharme, ND in her book Lyme Brain, 70% of her patients report the Lyme brain issues discussed below in this article. The information in these articles is due to her book and the research they have gained over the past few years. She is one of my mentors and I owe so much to her for her help with my Lyme brain.
You feel stupid and like you are losing your mind at times. People who are highly educated and intellectual find themselves unable to do their job, teach their classes, and perform at the mental capacity they did for years.
Most patients are not screened for Lyme Disease but are given an early dementia diagnosis which may or may not be correct. If you had Lyme disease in your past health history, that previous diagnosis is either overlooked or irrelevant to the current standard medicine doctor you are seeing. Your real reason for the cognitive decline may be Lyme disease.
The many ways Lyme Disease disease affects your brain causing Lyme Brain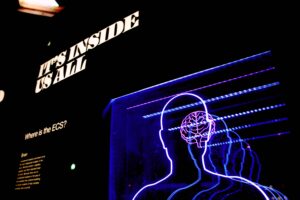 Borrelia spirochetes and their co-infections invade your spine, brain, and tissues just like in syphilis which is also a spirochete. Syphilis, a different spirochete, is passed through a different route, sexual intercourse but has some of the same effects on your brain.  The truth is that Borrelia from ticks is the new syphilis for many thousands of undiagnosed and diagnosed patients. No matter what is infecting your brain and body, it still is destructive and needs to be treated. It has been shown in certain cases that Lyme disease can be passed through sexual intercourse. It is something to be aware of.
Lyme Disease and its co-infections are just one cause of dementia.
She stresses in her books that not all Lyme patients develop dementia.  Lyme certainly is not the only cause of dementia.  Falls, strokes, diseases, and inherited brain issues all are involved in Alzheimer's.  She also notes that spirochetes of various kinds were found in 90% of all Alzheimer's brains and Borrelia was found in 25% of them. Were the spirochetes the main cause of their dementia or did they just invade the brain after it was weakened by a stroke or other factor? In some of these cases, the patients were treated for Lyme disease more than once before they developed dementia.
Attention and Mental Tracking Issues:   This involves the completion of tasks and focus such as completing a job with different steps required or getting from one town to another without forgetting the driving directions. Let's say you stop and get driving directions to get to a store and right after the conversation you can't remember all the turns you were told.  It is like making your way through a hospital to a certain section and forgetting what you were told upon entering the building. 
Memory impairments: involves the processing and retrieval of information rather than the storage of that information.  Confusion and brain fog are common. Your brain may feel toxic or feel inflamed even though you have no fever.  You have a severe communication disconnect. You know the information but in talking, you cannot bring it up or explain it. The words won't come out. This includes recalling information, names, conversations, forgetting appointments, directions, and even where you have put things in their house. 
Receptive Language problems: understanding written and spoken language….. Lyme Brain, makes reading and understanding what you are reading very difficult. The words and their meaning are NOT getting through. It is like trying to understand a foreign language. 
Expressive Language Problems:  It is difficult or almost impossible to explain what and how you are feeling to your doctor or family.   You are at a loss for words to describe your symptoms.  
Visuo-Spatial Processing Difficulty- (This is called depth perception processing.)
Driving becomes difficult because it is difficult to tell how far away you are from another car or a stop sign. Parallel parking is a nightmare.  Backing up in tight spots may be difficult or impossible. Your sense of space and how far away signs or curbs are is distorted.  Driving into a garage or out of it may be difficult. You may get easily lost when trying to get to a new location. Freeway driving causes panic attacks because of the difficulty in changing lanes and telling how far away the car next to you is. Most of us either give up driving or drive only when we have to.    Things seem surreal! 
Abstract Reasoning Difficulty:  This basically means you begin to have trouble thinking and acting logically. The patient does not get the impact of their actions and the results they are going to cause.  An example might be to decide to leave your job without any idea of why or what you are going to do to earn money to pay the rent. Your actions don't make sense logically to others including your spouse or employer.
Mental or Motor Processing Problems:  Your brain cannot seem to keep up with conversations. It is not getting through. Your brain seems slow to learn new information or even normal conversations. You feel disconnected from what is being said. The words you are hearing seem to be just bouncing off, not getting through.  It is like talking to someone through a glass door.  There is a disconnect and you just are not understanding what you are hearing or reading.
Balance Disturbances:   Your balance seems off. When you turn directions rapidly, you have problems. You feel like you are moving when standing still.  When you get up at night, you walk like you are drunk.  Walking a straight line is almost impossible. You feel clumsy and unstable even standing still.  When I first was sick with Lyme before being diagnosed, my balance deteriorated.  I was scared I had Parkinson's or some other awful disease. 
Emotional Disturbances are common and in some severe:  
You have unexplained rages, unexplained anger, ear ringing, tinnitus, ear pain, visual disturbances, emotional upheavals, you feel out of control and you are.  You find yourself reacting abnormally to everything and cannot seem to control it. You don't even know why you are reacting, none of it makes sense.  You feel like you are losing your mind and it is frightening. 
When you go to explain it to the doctor or to your husband or family, it is extremely hard to describe what and how you are feeling. There are no adequate words, to sum up how your brain feels. 
That is why often patients are sent to mental health professionals instead of a Lyme Disease doctor. The real reason is completely missed by standard medicine doctors. Patients end up going from doctor or doctor getting no help at all. They get put on psych meds that do not treat the cause which is Lyme disease. Thousands of people go untreated or treated improperly with Lyme disease brain symptoms. 
Depression, anxiety, panic attacks when driving, obsessive-compulsive behavior, nightmares, night terrors, and thoughts about suicide can be part of Lyme Brain. A radio host just this week killed himself. He had suffered mental issues from Lyme disease and just could not take it at that point. None of us know how deeply our family members may be suffering around us. I am not sure what treatments he tried but it is very obvious they did not work for him. It is hard to remain upbeat when you know you are not functioning mentally.  It is hope, a positive outlook, and faith in God that have gotten me through all the trials in my life. I am a fighter and my view on life has always been that things will get better.  Many patients cannot take the deterioration of their mental capabilities and abilities. 
Ear and Eye Disturbances:  eye socket pressure and pain, other eye and vision symptoms, ear pain, ringing, tinnitus, and other manifestations as well. This was one of the most annoying symptoms when first diagnosed with Lyme.  It prevented me from writing and it kept me awake often.  I did find warm compresses and at other times cold compresses helped.
Lyme Brain can show up years later as well as in the first stages.
I just read about some doctors who did autopsies on several brains of women who had died and had donated their brains to science. Those women had all been treated aggressively with antibiotics at the beginning of their Lyme Diagnosis. At the end of their life, they experienced dementia and memory loss before they died.
What caused dementia in these autopsied brains?
These researchers found Borrelia burgdorferi, the agent that causes Lyme disease in their brains and in their spinal fluid.  So their dementia was caused by Lyme Disease not other causes of dementia such as strokes, falls, or injuries. 
You can have both.  When we lived in TN, the first month there I fell and smacked the back of my head. I had a concussion which was not taken seriously. As a result, I experienced immediate memory problems. It took months to see healing on that. Then  Iwas diagnosed with Lyme Disease later. When you have both, with the concussion first, I blamed all my later symptoms on the concussion, missing that I was sick with Lyme Disease as well.
http://Frontiers in Neurology,
https://www.lymedisease.org/lyme-spirochetes-autopsied-brain/
This is serious folks. Their dementia came years later again after aggressive treatment of Lyme Disease with long-term antibiotics several times. They were then deemed cured and fine after those regimens of antibiotics. It turns out they were not fine at all. 
Unfortunately, you cannot easily test for Lyme bacteria in the brain until after you are dead. Since dementia and Alzheimer's is so common in all aging populations, most doctors don't even consider Lyme Disease as the base cause. Most doctors do not even consider Lyme Disease unless they are a Lyme Disease trained doctor.
But I had antibiotics! The doctor said I will be fine…no worries!
Antibiotics often do not kill all of the Lyme infection, "Dr. Embers has been studying Lyme disease since 1998, mostly using animal models. Her early work demonstrated that at four months post-infection, neither a 28-day course of doxycycline nor a 90-day course of antibiotics (30 days IV Rocephin, followed by 60 days oral doxycycline) could eradicate Lyme disease. More recently, she found spirochetes in multiple organs after a 28-day course of doxycycline." https://www.lymedisease.org/lyme-spirochetes-autopsied-brain/
Even with 6 months of treatment, you may not be completely clear of Lyme disease. You may appear symptom-free for months or years but…….https://www.lymedisease.org/lyme-spirochetes-autopsied-brain/
Our Experience with Tick disease and the effectiveness of Antibiotics is below:
In our experience, our doctor as good as he was only gave us a 10-day treatment of doxycycline. It is felt by my most experienced Lyme doctors that 10 days is insufficient to treat tick infections. Even when I complained about the continuing symptoms such as eye socket pain, headaches, and memory problems, he did not offer any more antibiotic treatment or redo the tests. I have had three rounds or so of antibiotics and my symptoms remain despite that.   The antibiotics helped a little each time but the symptoms returned. Herbal protocols are what have done the best throughout the past 4 years.
My husband ended up in the hospital with both kidney stones and diagnosed Rocky Mountain Spotted Fever. When my husband got out of the hospital after IV antibiotics for almost a week, they deemed him well despite his white count still being extremely high for months afterward. He had tick bits all the time but the doctor would not do additional Lyme Disease testing to see if he had Lyme Disease as well. Today we are still fighting an abnormal white count.  After the video conference with the Lyme Literate doctor, I have put him on a regimen of the same tick herbs I take. We will see in the latter part of this year if that finally is the answer. The doctors have thrown up their hands in his case. They don't what to make of it other than say they think he has CLL.  Since his white count was perfect before moving to TN and ending up in the hospital, I have fought them on this issue.  His blood count issues started with Rocky Mountain Spotted fever.
Memory Loss can be improved significantly with time and treatments.
Dr. Mcfadzean Ducharme, ND confirms this in her books and articles after treating many hundreds of patients and with her research that your memory and brain function can be significantly improved. This is so even when your memory and brain functions are seriously impacted. I was there as well at one point.  Below is my confirmation of my Lyme Brain experiences.
My experience also confirms that you can get back your memory and be functional. At one point, I thought I was losing my mind and memory. I was scared.  I have had bouts of these issues off and on.  I do know there is hope and that you can reclaim your ability to function. I have further complications than some because of two concussions, one of which was a nasty car accident in the 1990s when my car ended up over the two banks of a water canal. I could have been killed but broken ribs, torn kneecaps, and a concussion with short-term memory loss were the results. My memory was never as good afterward as before that major car accident. I broke the windshield from the inside with my hard head.  So memory issues were a problem long before TN, my second concussion, and Lyme Disease. Yet despite all of that, I am today writing again and taking on my daily life including taking care of my husband at 71. 
Healing takes time and treatment over weeks, months, and in some cases years.
Healing from Lyme or concussions can take weeks and often months or years.  You do need to take steps to help your brain to recover and become functional.  I would say that therapy would surely speed things up. If nothing else, a therapist can give you help on a home program to follow and steps to speed your recovery.
Don't give up hope! You do need to get treatment to get better. 
In these articles, I give the highlights of her teachings from her book, Lyme Brain.  This subject is so complex and individual, you really need to get help from a Lyme Literate Doctor. She does treat patients in San Diego. If you cannot afford to get her expert help, then at least buy her books and learn as much as you can that way.  If you buy her books and other books on Lyme such as Unlocking Lyme you will not only help yourself but help these authors who have spent so many years unlocking the secrets of Lyme disease.  You cannot do it alone. You cannot conquer Lyme Disease without knowledge and help.  
Support Lyme Disease and Lyme Disease Research by buying the books presented in my book store here.   I do earn a small amount for the books you buy off this site.  It helps me to keep paying the bills on this website such as hosting and security. 
My next article will be on what supplements and steps can help you improve Lyme brain.
Cathryn Freer, the Herbladyisin