You need to understand how holistic health differs from standard health treatment. There is a world of difference between real health and health built on the number of prescriptions you take daily. Do you want to reach real health and wellness? Learn how holistic medicine can help you to feel healthy and vibrant again. Many of you are new to herbal and holistic healing. You may know little about how it works and even what it is. You may never have gone to a holistic doctor or used their therapies.
How can you make decisions about your healthcare if you only have limited knowledge? Education is power.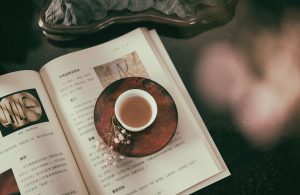 Holistic medicine uses various modalities such as acupuncture, massage, diet therapy, herbs, vitamins, nutrient supplementation, mindfulness, or NLP therapy. There is Chinese medicine, Ayurvedic medicine, Orthomolecular Medicine, and other complementary therapies. 
Standard medicine primarily is based on purely physical exams,  lab tests, x-rays, CT scans, drugs, surgery, chemo, radiation, invasive therapies, or treatments. 
Holistic Health Treatment by a Holistic Doctor.
Holistic Health looks at you as a whole person, not just at the outward manifestations of your health problem such as lab test results or having a sore throat. Your holistic doctor evaluates your physical symptoms, emotional state, and mental health issues that may be impacting your health or hindering your recovery.
Holistic health strives to get to the main cause of your health challenges whether it is grief, trauma, stress, diet, or lifestyle factors.
How has grief affected your life, your mental state, and your health?
For example, often when a person suffers grief, they may get sick and may even come down with cancer within the first couple of years after the death of a loved one. That is because grief, trauma, and severe stress impact your mental and emotional state which in turn affects your immune system.
Lisa Marie Presley just died of a heart attack. In her last social media entries, she described the terrible grief she was still feeling after her son's death. Grief and stress are often one of the underlying causes of cancer and illness. Anger is another emotion that over time can have an impact on your health and state of mind and heart. Negative emotions do affect your health and productivity.
Learn How Holistic Health Differs from Standard Medicine Treatment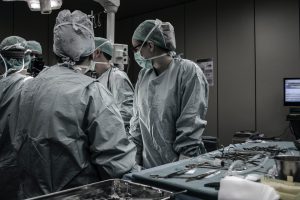 Standard Medicine Treatment Today
Does your doctor give you suggestions to lose weight or lower your blood pressure?
Does he listen to you and perform a thorough exam?
Does he consider your eating habits, your exercise regimen, and your soda intake, and ask about smoking or drinking habits?
Does he just write you another prescription, although you are having side effects from the drugs you are already on?
Your standard medicine doctor may spend an average of 20 minutes with each of his patients. He may see up to 50 or more patients per day. I have had doctors clearly state that you have 15 minutes to make your case. Your doctor doesn't even have time to read the paperwork you fill out. Today in our overworked healthcare system, doctors are bogged down with piles of paperwork and insurance claims to file for each patient's visit. If your doctor spent the time to go over these lifestyle factors, he would go broke. Most standard medicine doctors are also not trained in medical school on diet, nutrition, vitamins, or lifestyle. That is the reality.
Standard medicine waits to treat your disease until it turns into a labeled disease or cancer.
They were trained to diagnose diseases and severe states of illness. He relies on solid physical symptoms such as swollen glands, temperature, sore throat, and visible signs of disease or illness. He needs your lab results to show positive results before he offers a treatment. He knows your insurance company will not pay for a test that they feel was unnecessary. The truth is an illness often takes months or years to manifest itself into the state where it shows up in tests, X-rays, and blood work.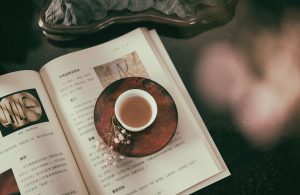 How Holistic Health Differs From Standard Health Treatment
How Holistic Health Practitioners will treat you. 
Your holistic doctor, on the other hand, is looking to correct your body's imbalances before those imbalances turn into a disease state. Diet problems turn into obesity and diabetes weeks or months later. Lack of a healthy diet and exercise may turn into high blood pressure and heart problems months down the road. That is why he questions your eating habits, your exercise habits, and other areas of your lifestyle. His role is to intervene before your bad diet needs more serious intervention such as prescription drugs. He looks at your gut issues before they turn into an ulcer or colitis.
Your holistic doctor will have you fill out an extensive questionnaire asking you about all aspects of your diet and lifestyle. He may order tests to assess your nutritional status. He will view your results from your other doctors as well. He may require x-rays. He will physically look at your eyes, skin, and overall physical appearance. He will look at lab results, but he understands you know your body better than anyone else.
Once he has that information he will design a particular individualized program, diet, exercise program, nutritional supplements, and a plan to improve your health. There are many treatments that a holistic doctor can use. It is confusing to those new to the idea.
No doctor, standard or holistic, can help you unless you are willing to listen to their advice and actually do the work to get well.
To heal completely you must get to the underlying cause, not just take a prescription drug to get rid of the symptoms. To attain true health, we must identify the factors impacting our health and brain function.
After identifying these factors, we must work to improve our whole lifestyle or the parts that need to be improved. There are no magic wands to magically bring back your health. It takes a steel mindset to take back control of your health!
Questions you need to ask yourself before going to a holistic doctor?
Do you want to be healed yesterday or just want a pill to take for a quick fix?
Do you believe in holistic health?
It is a known fact that if you do not believe in the therapy (standard or holistic), it has less chance of being successful. If you have no faith in your doctor to treat you, the success of your treatment will be influenced.
If you answered yes to the above two questions, holistic healing is not going to be your answer.
Ask yourself the questions below about your present treatment with your doctor.
??????????????????????????????????????????????????
Look at the mind-expanding questions below to judge your reactions.
Do you believe you can get well?
Do you have the courage to look at the state of your mind and heart?
Do you have the strength to look at your diet and lifestyle, and do what it takes to change it for the better? Are you willing to invest yourself in the program?
How strong is your dedication to getting well?
Only you can answer those questions.
Holistic health is where you will find the real answers to your health challenges for the long haul. Standard medicine is valuable in the short term to save your life, stop a serious life-threatening infection, perform a life-saving procedure or operation, reduce severe pain or gain control of severe mental symptoms. The long-term answers are in your lifestyle habits and dedication to your health.
I hope this site, its articles, research, and news will help you on your path to getting those answers. This publication is new. I do hope you will come back each week to review the new articles published. If you are interested in writing for my publication, email me below to discuss it.
Cathryn Freer, the Herbladyisin signing off for today.
https://grewalcenter.com/blog/holistic-medicine/holisitic-medicine-vs-integrative-medicine/
https://healingthebody.ca/the-difference-between-holistic-medicine-and-conventional-medicine/
Read does holistic health always work here 
Email me at herbladyisin@yahoo.com.
Please read more of my published articles on the Alternative Medicine Articles Directory Here