The first step in choosing a quality herbal supplement begins before you walk into a health food store to buy the herb! Your first step is to research your health problem.  You need to have a plan, a direction, and information on your health issue. If you have no idea why you are ill and your standard medicine doctor can't help you, your first step is to find a holistic doctor. He will give you a comprehensive exam and order tests for nutritional deficiencies and other issues.
Educate yourself first.
If you don't want to waste your money and time, you need to know what herb or herbs you want to try first for your health challenge. If you have Chronic Lyme Disease, for instance, your first step is again to visit a Lyme-literate holistic doctor. If you can't do that, do research on therapies for Lyme Disease. In the resource center, I give you links to two experts on Chronic Lyme infections with protocols. This research time will help you to get more effective results in less time. The right herb for the correct health problem is the goal.
Let's say your doctor, for instance, says you need to work on your high blood pressure, or he is going to put you on prescription drugs. He gives you two months before issuing prescription drugs to try to get it down naturally. He is a standard medicine doctor, so in most cases, he is not educated on herbs for the heart or how to naturally reduce your blood pressure.  The fact is he is not educated period on health in many cases. Have you ever noticed that often the doctor and his medical staff are seriously overweight or look tired, stressed, and sick? If your doctor is not an example of health himself, that is a clue.
You go home first to research herbs and natural therapies that can help you to reduce your blood pressure naturally on the internet. If you don't have a computer, go to the library or buy a book on the subject. It would be well worth the money to buy a book to help you improve your health. Take several days or perhaps a week to thoroughly research the topic. Use the resources on my page here on Holistic Health Resources and start there.  On this page, there are some resources there to get you started.
When you get to the internet site, type in herbs for a cold or flu or herbs for the heart into the search function depending on the doctor's diagnosis. If it's a heart issue, the article and information there will tell you to first lose weight and stop eating sugar and junk food. The article should suggest some lifestyle steps like exercise. Those lifestyle suggestions are important to start that day, along with any herbs for the health issue. Herbs should always be used along with other lifestyle changes to change your health for the better.
Next, the article should suggest herbs that can help reduce your blood pressure. Examples to improve heart function and high blood pressure would be Hibiscus tea which is what I used on my husband years ago, along with Hawthorne and garlic.
The problem with your research is that you will get overwhelmed with the choices in those searches. So, for instance, begin with buying both Hawthorne and hibiscus tea. Buy a blood pressure monitor as well so you can tell if you are making progress. It is a known factor, that often your blood pressure will be up significantly at the doctor's office but normal at home. I take my husband's blood pressure once a day.  Some pharmacies have an area set up to test your blood pressure but when stressed at the store shopping, your blood pressure is going to read higher. Walking around the store will raise your blood pressure. You want to rest for 15 minutes sitting down before you take it. My advice is to just buy one to have at home.
If you want to strengthen your lungs, the herb you buy will be different than an herb for acute lung congestion or coughing. Mullein for instance is an herb for the lung. That is its main effect on the body. Hawthorne is an herb used as a heart tonic.  Elderberry is used to boost up the immune system as a preventive herb against getting sick.
There are hundreds of different herb bottles on the shelves when walking into a health food store. The clerk can help you find a certain section of herbs, but she is not allowed by law to give you medical advice or tell you how much to take. She can lose her job if caught. That clerk does not know for sure what your medical condition is, what prescription drugs you may be taking, or your personal medical considerations. If you think you need an herb for your lungs, she can direct you to that part of the supplement shelves.  So, your first step is to generally know what herbs you are going to buy.
Now that you know the herbs you want to buy but which company do you choose? How can you tell the quality of the supplement?
This is a difficult answer. More research and understanding are needed before you buy anything.  
The first step is to understand and learn what determines the quality of an herb supplement. What factors come into play when the herbal supplement is being produced by the manufacturer for sale? Keep reading this article that answers these questions. It's worth your time to do so.
The company that originally manufactures your herbal product buys the product in bulk from different countries which could mean the herb was grown in India, China, or a different country. 
In Walmart for instance, they often buy the bottle from the original manufacturer and then private label the product. They may just sell different brands from several companies. They do not test the product themselves. They rely upon the original manufacturer to test the quality of the herbs. They cannot tell you for certain if your supplement is quality.
In a health food store, they may have 100,000 invested in their stock inventory. They need to sell that stock, or they close down. On their shelves, you will find herb brands that are higher in cost and those that are on sale. Often, the ones on sale have been on the shelf for a while. They may have ordered too many bottles of a certain brand and need to get them out of the inventory.
So, why are some herbal products more expensive?  The next factors determine the quality of the herb product including the testing of the bulk herb which will be the subject of one whole article itself.
The first factor is where and how the herb was grown.  
An herb such as lavender needs to be grown in good soil, that is free from pesticides, soil contamination, and heavy metals. That is why herbs grown in China and India can be a problem.  Many areas of those countries are extremely polluted including the air and water. Herbs growing in these soils take up those pollutants and heavy metals such as lead.  
Even in the US, there are many areas with soil that are naturally high in the lead such as Nevada. In the South where they raised cotton for years, the soil there is depleted of nutrients and contains remains of the chemicals they use to kill the cotton-destroying insects. The soil needs to be healthy and full of nutrients or the herb product is going to be ineffective on your health problem.
Is the herb harvested the proper herb species that is medicinal? What part of the plant was harvested for the product ingredients? Very important factors you need to understand.
There are many different plants all related that belong to each family, such as Oregano. There can be hundreds in each family in some cases. Each plant species has family members where one may be mainly used as medicine or another more used as just a spice in food. There may be many plants that contain little medicinal value but taste great. Part of those families may only have value for their beautiful blossoms.
What part of the plant was used in the product?
The part of the plant that is harvested is important.  In some plants, the medicinal nutrients may be found mainly in the leaf or the root. It could be the actual flowers as in Chamomile or lavender. In goldenseal, for instance, it is the root that contains the most potent healing properties. Some companies sell the goldenseal leaves, giving you a less expensive product but one that is weak in its value.
When was the herb harvested is extremely important to the overall effectiveness of the herb.
When the herb was picked is important to the integrity of the product.  Siberian Ginseng root needs to grow in the ground for a minimum of a year or two to contain the properties that make ginseng so effective.  If you dig it up after 6 months, it is not going to be as potent as roots left longer in the soil.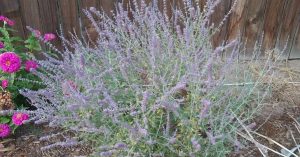 The herbs that are used to make essential oils must be picked at a certain stage of growth during the year and picked during the proper time of the day. The oils are stronger in the plant when picked in the morning. The herb plant should be healthy and free of plant diseases.  These factors are the first step to ensuring you get the results you are expecting.
Organic by itself does not ensure that your herb product is quality, although it is one factor that is important.  That will be the subject of one of my articles in this series. It is one of the issues that people just accept as safe but is not necessarily so.
How the herb was harvested, dried, and processed determines how effective the end herb product is. Each step is important for the herb's quality and effectiveness.
An important factor in quality control in herbal supplements is how they were dried and processed.  Were they picked by hand as in many countries or were they picked by machines? People who pick these herbs by hand in these countries may not have access to washing their hands or have had health checks.
This is the same problem in this Country where laborers in the field pick lettuce and other greens. Contamination of the product can come from the workers, the machinery that picks the greens, or the processing steps along the way. The greens you eat are not tested by a lab for contamination. If they were, you would spend three times the price for a head of lettuce. This process and its problems lead to product recalls and illness.  Organic food can be contaminated in those same ways.
In the case of herbal supplements, how were the herb leaves dried?
Were they dried in the sun, the shade, in a commercial dryer, or in a crude dryer? If the product is not dried properly, it can mold.
If it is dried with too much heat, the essential nutrients may be rendered useless.  If it is dried out in the open as in many countries, you can get insect issues or other contamination such as dirt or mouse contamination. The drying machines in some countries are pretty crude.
The machines and their maintenance procedures along each step of the manufacturing process that wash and dry the product are extremely important steps in the quality of the end result.
Please come back in the next two days to read the second article in this series of articles on herbal quality. 
The next article this week will continue with the importance of how the properties of each herbal product are processed.  With some herbs and products alcohol or other solvents are used to express the medicinal qualities of the bulk product. It may involve more than one process such as in liquid extraction. This makes the product more expensive since more steps are needed to produce the end product.
The next article will also include the factor of testing the herbal product, where the tests are performed, how companies test the product, what they test for, and why testing is critical to the quality of the end product.
This is all for today, signing off, Cathryn Freer the Herbladyisin